Contemporary researchers have published quantitative and qualitative research which examine learning in classrooms, particularly emphasizing learning outcomes and the effects of teacher quality and quality teaching in classrooms (Biggs, 2012; Gardner, 2011; Hattie 2016; Marzano, Frontier & Livingston, 2011; Nuthall, 2007). These two categories have specific influences and observable outcomes. Quality teaching and teacher quality both have tremendous impact on positive outcomes for students, particularly with regard to creating opportunities for moving learning objectives between surface processing and deep processing – at times into transfer-appropriate strategies for learning.
Recent arguments have been made that help to differentiate between quality of teachers and quality of teaching (or teaching efficacy) (Hanushek, 2011; Harris & Sass, 2011; Taylor, Roehrig, Hensler, Connor, & Schatschneider, 2010). Darling-Hammond and Jaquith (2012) posit that teacher quality and quality of teaching should be considered independently, but as equally important. Darling-Hammond and Jaquith argue that the talents, personal mannerisms, and paradigms each teacher draws from in order to inform their teaching should not be evaluated independently of factors that enable, "a wide range of students to learn" (p. i), asserting that teaching efficacy,
is also strongly influenced by the context of instruction: the curriculum and assessment system; the "fit" between teachers' qualifications and what they are asked to teach; and teaching conditions, such as time, class size, facilities, and materials. If teaching is to be effective, policymakers must address the teaching and learning environment as well as the capacity of individual teachers. (p. i)
It is crucial to understand these distinctions while exploring the potential for introducing insight learning opportunities into learning environments. Teachers may be effective at implementing pedagogy, but lack the requisite training to maximize Aha! moments in learning. Similarly, an expert pedagogue may be inducing preconditions for Aha! moments but may lack the effectiveness to maximize their effect in learning, especially for moving from superficial information acquisition to deeper thinking strategies and transfer-appropriate opportunities.
Goe (2007) outlines a comprehensive framework for better understanding teacher quality in terms of its effect upon student success, following on from the concern with measurable and broad impacts upon the widest range of students. The graphic representation in Figure 2 presents teacher quality as a combination of inputs and processes, and student outcomes as measurable effects of teacher quality. These inputs and processes include teacher certification, beliefs, instructional delivery, interactions with students, teacher test scores and experience, and classroom management. Student achievement is both an input and output, often part of teacher evaluations and other forms of feedback influencing practice. Inputs, processes, and feedback from outcomes (generally in the forms of grades from student assessment) all inform the basis for teacher quality.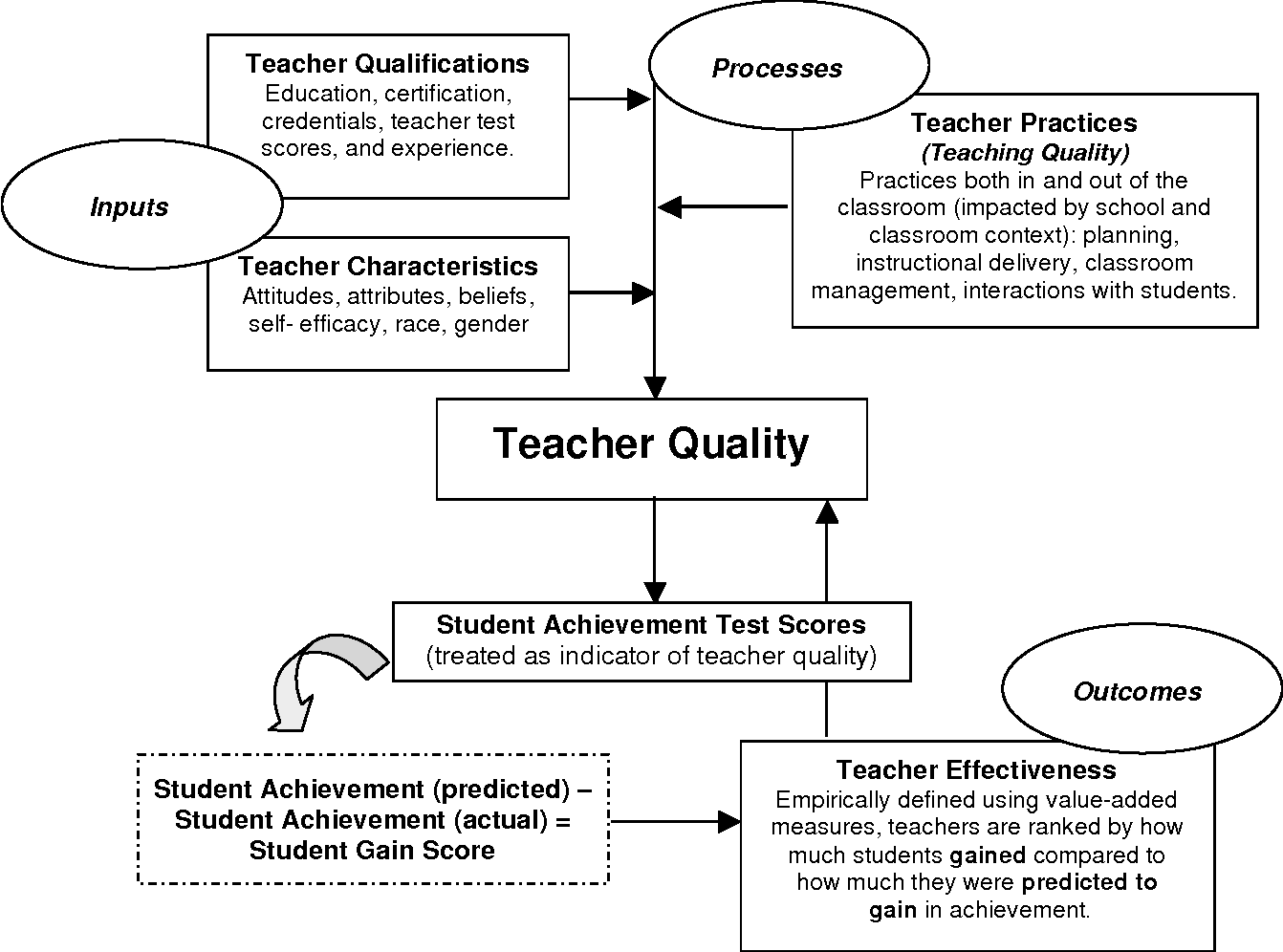 Figure 1. Graphic representation of a framework for teacher quality (Goe, 2007, p. 9).